Our team of Aveda Professionals are here to address all of your salon and spa needs.
Maria: Senior Stylist
Maria has been with our Aveda team since 2010 after graduating from the Aveda Institute Las Vegas. She worked to become a Master Stylist excelling in hair extensions, keratin treatments, Brazilian Blowouts, Aveda color and style. She has studies with Aveda Artists such as Ian Michael Black & Lupe Voss. When she isn't behind the chair she is spending time with her family and American bulldogs. Check out Maria on IG @emgee_stylelv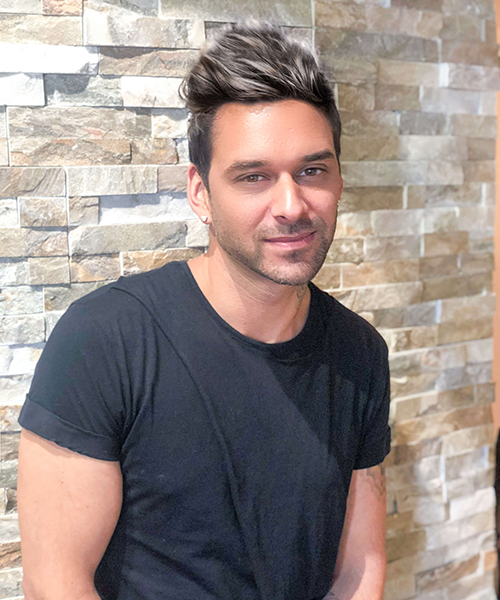 Vijay: Senior Stylist
ViJay started his career in the beauty industry at the young age of 17 in London, England. He has experience with several prestige beauty brands, participated in high end fashion runway shows with celebrity clientele, and owned his own salon. He has numerous certificates in education such as hair extensions and Brazilian Blowouts. Follow ViJay on IG @jaiho21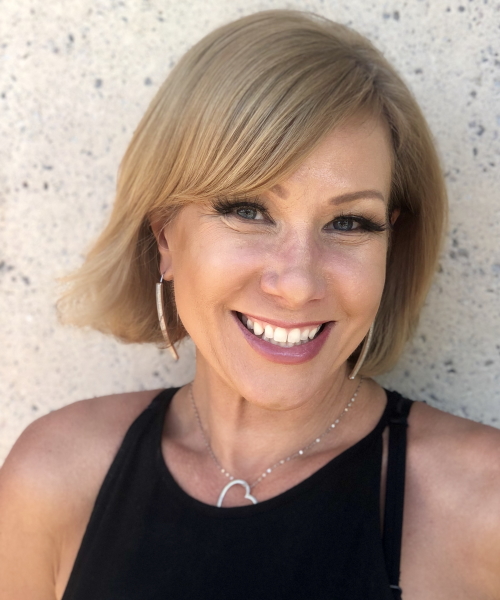 Beth: Senior Stylist
Beth has been a licensed cosmetologist for over 20 years. She joined our Aveda family in 2019 after being a hair educator for 7 years in Florida. She excels in hair extensions, keratin treatments, Brazilian Blowouts, perms, color and style.  Check out her work on IG @summerlin_stylist
Damian: Stylist
Damien joined our Aveda team in 2014 and the beauty industry in 2012. He graduated from Aveda Institute Las Vegas and is passionate about caring for the world we live in. He loves hair color transformations and is waiting to give you a makeover! He is from upstate New York and you can check out his work through IG @Damien.LM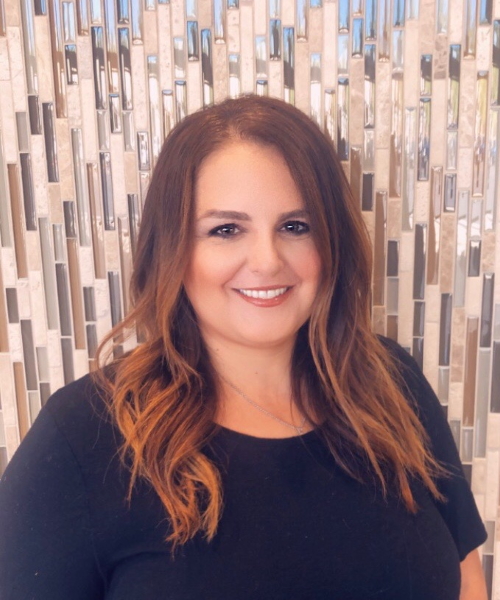 Danna: Stylist
Danna joined our Aveda team in 2018. She has been in the beauty industry for 25 years and has spent many years specializing in weddings and special events. She is certified in Brazilian blowouts and loves color and style. In her free time she fosters kittens. Check out her IG @Danna1976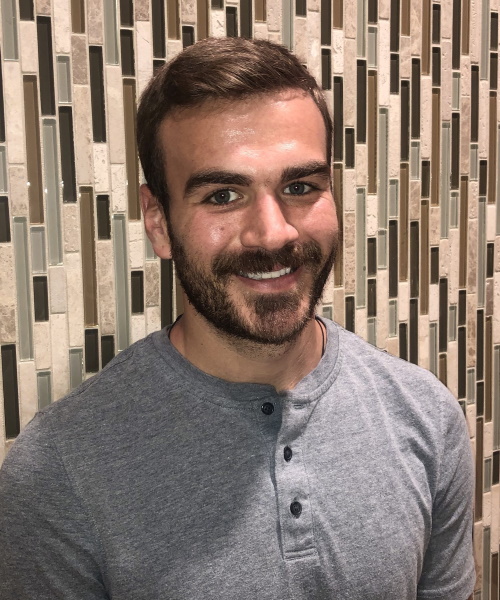 Zac: Stylist
Zac earned his cosmetology and barbering license in 2014. He joined the Aveda network in 2015 and has been dedicated to our mission ever since. He excels in Aveda color and style. Zac is from Utah and is one of 4 cosmetologists in his family.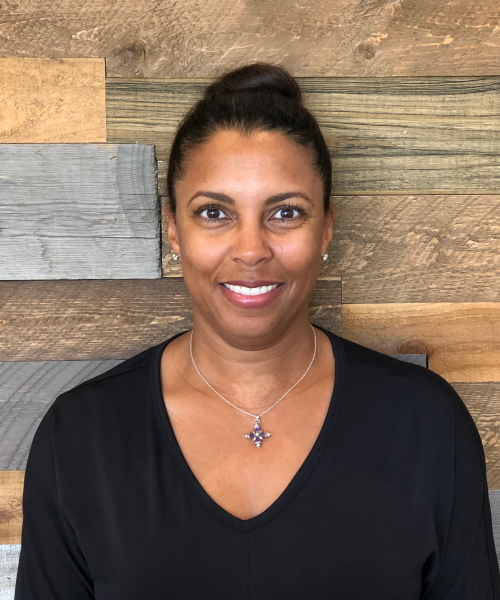 Tamika: Esthetician
Tamika earned her esthetics license in 2019. She is passionate about facials, relaxation and educating her guests on how to care for their skin at home. On her off time you can catch her playing tennis! Check out her IG @ProskinByTamika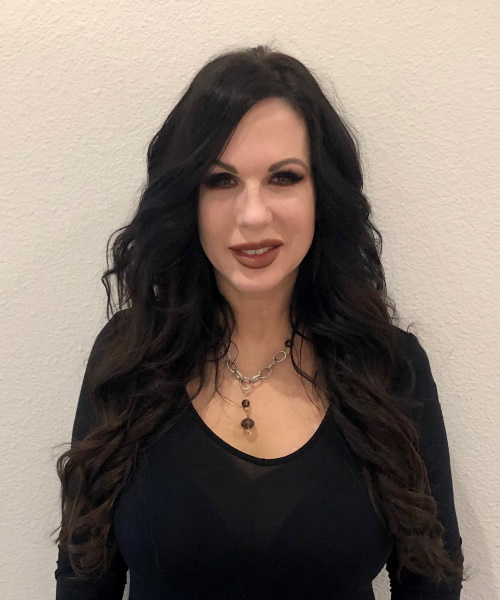 Jennifer: Stylist
Jennifer has been in the beauty industry for 28 years! She specializes in color and hair extensions. Jennifer previously owned a salon on the east coast before moving to Las Vegas. She loves taking holistic classes and hiking and she can't wait to meet you!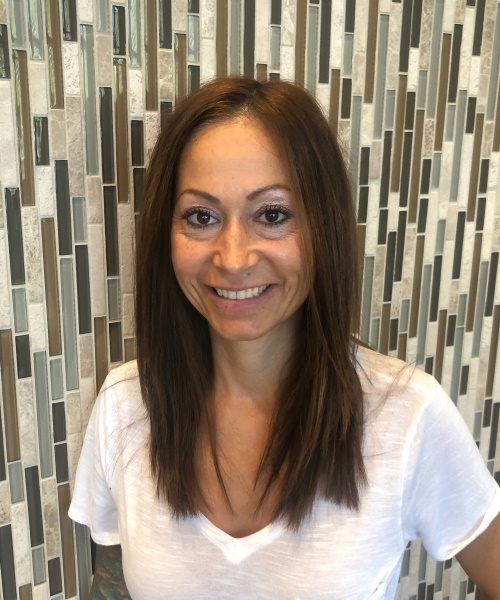 Soko: Senior Stylist
Soko has been at g Aveda for about 2 years and in the industry for 6 years. She has vast experience in all types of cutting and experience in color and lightening techniques. She grew up in Puerto Penasco and speaks both Spanish and English. In her free time she loves to read and run outdoors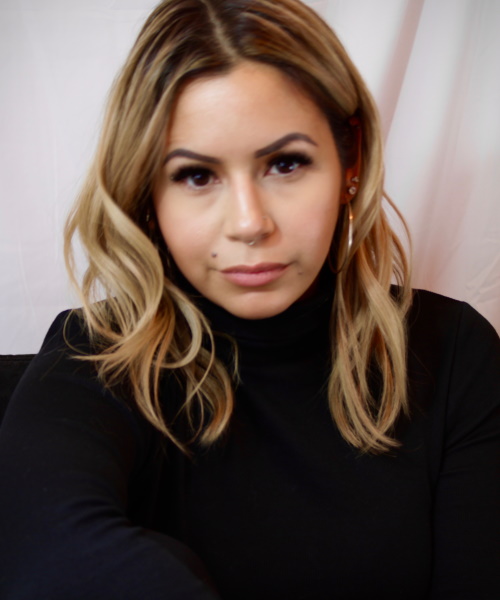 Gabriela: Stylist
Gabriela has been in the beauty industry for 4 years and specializes in hair extensions. She also has experience in wig customization with the American Cancer Society. She has a passion for photography and upcycled fashion finds. She can't wait to make you feel beautiful!